Are you looking for the best gifts for entrepreneurs — you know, gifts that'll get used and not left to gather dust?
If you are, stay tuned. I'm about to give you 31 fantastic gift ideas for the business owner in your life.
Whether it's for an aspiring entrepreneur or already top of the success tree, you'll find a suitable gift that's perfect for them and your budget.
Let's jump in.
Best Gifts For All Entrepreneurs
This section is suitable for all entrepreneurs regardless of age, success, or gender. There's a wide range to choose from, and you should find the perfect gift regardless of your budget.
Here they are.
1. Whiteboard For Entrepreneurs
A whiteboard is a great business accessory for business owners because it can help them brainstorm, write mindmaps, and even organize themselves. You can erase the text with a cloth, and they are easily attached to a wall in the office.
Take a look at the Viz-Pro magnetic board option above:
It starts at $29.70, features a pen tray, variable sizes, and has many positive reviews from actual users.
---
2. Evernote Subscription For Business
Evernote is a note-taking app that helps you to organize yourself better. You can sync the app to third-party software, write lists, manage tasks, get reminders, and more.
Evernote has a free option, but it's somewhat limiting, so purchasing a personal or professional plan for your entrepreneurial friend may be just what they needed.
Pricing starts at $59.99 per year.
---
3. Cloud-Based Subscription (Google or Microsoft)
This gift is best suited for a new business owner as most established businesses will usually have a subscription.
A cloud-based service such as Google Workspace or Microsoft 365 will give them a business email, cloud storage, video conferencing, and many more valuable features.
A subscription typically starts at a few dollars per month and can be paid monthly or yearly.
---
4. Business Seminar Tickets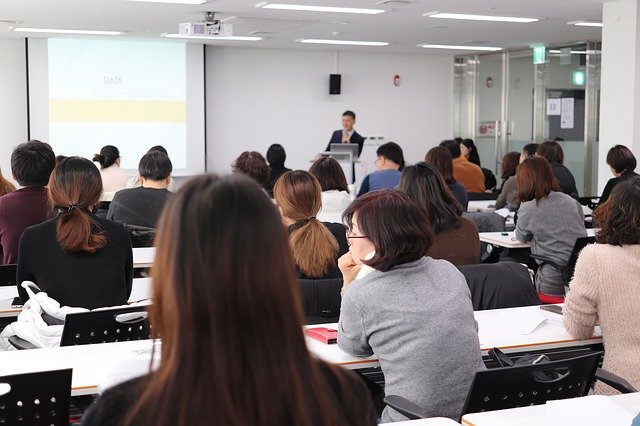 Business owners love to attend seminars and summits related to marketing, sales, SEO, and other business-related topics. These events are based worldwide, with some being one-off events and others on a regular annual basis.
The pricing ranges from free to upwards of $5,000.
You can view a list of upcoming business events, their location, and cost by visiting marketingterms.com. They will display the upcoming events for the next two years.
---
5. Power Bank Charger
Entrepreneurs are busy people often out and about at business meetings and events. Unfortunately, their busy schedule will sometimes cause them to forget things like a mobile charger, and when that happens, a power bank charger is a godsend.
The Anker wireless 333 power bank charger will fast charge an iPhone, iPad, and AirPods. It costs less than $50 and comes with an 18-month warranty, travel pouch, and a getting started guide.
---
6. Blue Light Blocking Glasses
Eyestrain and lack of quality sleep are common for those who spend a lot of time looking at screens — laptop, mobile, Kindle, etc. This is down to the blue light coming off the screens; they cause eyestrain and affect sleep and concentration.
Blue light-blocking glasses can help combat this by wearing them while looking at the screens. In addition, they're not as bad as they used to look regarding design, and you can grab a pair for less than $15.
The Livho 2-pack blue light blocking glasses are chosen by Amazon as a featured product and look pretty stylish.
---
7. Business Book
A business book is another great gift idea for entrepreneurs that you can purchase for less than $25.
You have plenty to choose from, and new releases are available all the time. Below is a brief list of some of the best business books for beginners and beyond available to purchase today:
Think And Grow Rich by Napoleon Hill
The 4-Hour Workweek by Tim Ferriss
Essentialism by Greg McKeown
How To Win Friends And Influence People by Dale Carnegie
The Lean Startup by Eric Ries
---
8. Udemy Course For Business Owners

Udemy is an online training platform with experts selling video training courses in all categories. These courses can range from business tax filling to learning Spanish.
The courses range in price, but they often have a sale, which means you can usually purchase a video course for less than $30.
I can vouch for the quality because I have purchased many myself over the years. However, you can check out actual reviews and ratings before purchasing if you're unsure of the quality.
Check out our list of the best Udemy courses for business, marketing, and productivity.
---
9. Business Journal
A business journal will help a business owner stay organized, make goals, review their progress, and more.
John Lee Dumas has designed an excellent journal for business owners called 'The Freedom Journal', scientifically proven to accomplish goals and increase focus.
This journal is a unique gift for entrepreneurs, and your business friend will be thrilled.
---
10. Laptop For Business
OK, so most of the business gifts so far have been pretty inexpensive, but this next gift will raise the price bar.
If a business owner has been complaining about their laptop, and you can afford to buy them a new one, you're going to have them doing cartwheels if you do.
You typically have two choices with a laptop — MacBook or Windows. For MacBooks (typically the most expensive), visit Apple, and for Windows, check out Microsoft.
These companies offer great laptops for business owners; however, this isn't a cheap gift.
---
11. Pen Cup
Another simple gift for entrepreneurs is a pen cup to store pens. If you don't have a pen cup, your pens are typically scattered all over the place, and when it comes to finding one, bizarrely, you can't!
Pen cups are inexpensive, and you have multiple options. For example, the Produco Pen Holder is available on Amazon for less than $7.
---
12. Starbucks Gift Card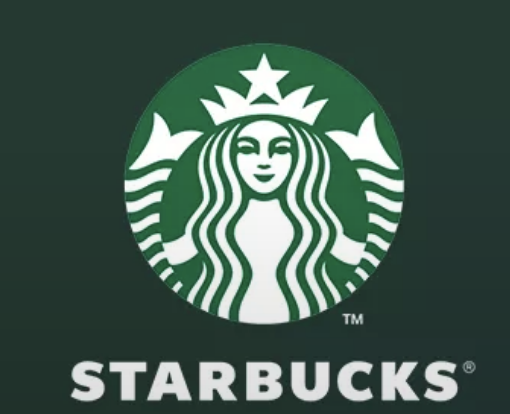 If the business owner in your life loves coffee (who doesn't?), buying them a gift card from Starbucks will come in very handy.
The great thing about purchasing a Starbucks gift card is that it can cost as much as you can afford. So if you want to buy one for $25, you can, likewise, for $100.
Another benefit of purchasing a gift card from the Starbucks coffee shop is when the entrepreneur uses it, they will always think about the person who bought it for them — you!
---
13. QuickBooks Membership For Business Owners

QuickBooks offers a full suite of business financial tools for entrepreneurs and business owners to manage their finances, taxes, expenses, payroll, and more.
With over 1.3 million users worldwide, it's easy to see why so many people regard it as a great asset for their business.
Pricing starts from $12.50 per month, and the membership is perfect for small business owners, self-employed sole traders, and even established businesses with huge turnovers.
---
14. Shredder
Any office or business person will need to use a shredder at some time. They can destroy bank statements, personal data, and old files by popping them into the chamber and pressing a button.
The shredder will rip documents and credit cards up into tiny pieces.
The Amazon Basics 12-sheet Cross-Cut Paper and Credit Card Shredder is a great option. It costs less than $60, is small and compact, and will shred up to 12 pages at a time.
---
15. Entrepreneur Business Chair
A business chair will make an excellent gift for entrepreneurs who spend a lot of time sitting behind a desk. Unfortunately, a poorly designed chair can wreak havoc on your back and neck muscles and, in return, could affect the quality of their work too.
Not only that, a stylish-looking business chair stands out and makes them look more authoritative.
Most business owners will be thrilled if you bought them a new business chair, and if you're looking for a high-end option, the Amazon Commercial Ergonomic Executive Desk Chair is a solid choice.
It's not cheap though and will cost you around $300.
---
16. Glasses Stand
Glasses stands are great gifts for entrepreneurs. These handy little ornaments will protect their glasses from scratches, dust and help keep a tidy desk.
They come in various shapes, sizes, and designs and cost less than $15. For example, the NIRMAN glasses holder on Amazon is a unique gift with a quirky edge.
Gift Ideas For Male Entrepreneurs
The following gift ideas are suitable for male entrepreneurs; however, this doesn't mean that women can't use them too, just that the average people purchasing them are male.
17. New Business Suit
People see you as more professional and authoritative if you look bright and well presented. So, for these reasons alone, buying your business friend a new suit is an excellent idea, as long as you get the size right!
Of course, you could always buy a gift card from a tailor if you're unsure about sizes.
The best suits and places to buy them are:
Men Suits Direct (Cheapest Option)

Hugo Boss

Armani

Tom Ford
---
18. Male Briefcase
A briefcase can make a man stand out in a crowd. It can also help them store important documents, folders, laptops, and more. If their old briefcase looks like it's seen better days, or they don't have one, then choosing a new briefcase as a gift is an option to consider.
Prices start from around $60 to a few hundred dollars. So the sweet-spot price for a briefcase that looks good and has adequate space is around the $200 mark.
This Leather Italian business briefcase, available on Amazon, is stylish, roomy, and costs around $250. It features a safety key lock, separate compartments, and looks fantastic.
---
19. New Tie Bar
A tie bar is a great fashion accessory for the entrepreneur who looks sharp and stylish. You can purchase a tie bar in silver, gold, and even in the shape of an animal or musical instrument.
The most common choice for those in business is a silver or gold option, and you can find a great selection to choose from over at the Tie Bar.
Pricing varies but typically starts around $15, so this makes for an inexpensive gift for your favorite entrepreneur.
Gifts For Female Entrepreneurs
Now let's move on to gifts for female entrepreneurs. Again, most of the gifts in this section are purchased for a woman but don't let that put you off if you feel a man or someone who is gender-neutral would appreciate them.
20. Photo Shoot
A photoshoot will get them professional personal images to display on their website or profile page. They tend to be higher quality and produce stand-out quality images.
Finding the best photographers will involve some research, but a great place to start are online freelance sites like Fiverr.
The average cost to hire a photographer for portraits and headshots is around $150 per hour, which should be enough time to get what you need.
21. Female Laptop Bag
A female laptop bag has the same benefits as a male briefcase. It can store documents, laptops, and accessories.
They are also a fashion accessory that makes you stand out and look professional.
An excellent option for a woman's laptop bag is this Kate Spade option. It has a stylish zip-top closure, features two carry straps, and easily fits your laptop, iPad, and mobile phone.
The cost is around $168.
22. Girl Boss Print
A girl boss print is an inexpensive option to give as a gift to a female entrepreneur. The print can be framed and hung up on a wall in the office or home.
You can get a print on Society 6 starting at $16.99 or search other online stores like Etsy and eBay.
Personalized Gifts For Entrepreneurs
This category will display personalized gifts. A customized gift is a nice touch that shows you have gone out of your way to purchase a thoughtful present.
23. Quality Pen
A personalized pen is a simple gift to give to an entrepreneur. You can purchase a nice pen with engraving for less than $50.
The Dayspring Alexandria Fountain Pen costs $36, and you get engraving in multiple fonts for free. The pen comes with a case, two starter cartridges, and gold appointments.
---
24. Business Cards
Business cards are always appreciated as a gift because they provide the entrepreneur with an inexpensive and personalized way to promote their services.
They can leave their business card at specific locations and give them to potential clients during meetings, seminars, and events.
An excellent place to purchase business cards is Vistaprint. You can buy them for $17 per 100 cards.
---
25. Desk Wedge
A personalized desk wedge makes an excellent gift for entrepreneurs because it adds a professional touch to the office. The business owner can place it on their desk and highlight their name and position in the company.
The costs are pretty low too. For example, the Dayspring Desk Wedge is available on Amazon for less than $40.
You get up to 30 characters of engraving per line, a classic wood finish, and a compartment to place your business cards. (You could buy them this plus business cards to make for an extra special gift.)
---
26. Leather Wallet
Another option is to purchase a personalized leather wallet. A wallet comes in handy for storing cash, credit cards, and business cards, and buying one as a gift with a personal message would make it extra special.
There are many places to buy a personalized wallet, but for fast delivery and reasonable prices, check out this one from Ruddergifts.
The vegan faux leather wallet costs $34, comes in multiple colors, and has personalized message options on the inside and front.
Gifts For Entrepreneurs Who Need To Reduce Stress
Running your own business is great and comes with many benefits, but often entrepreneurs will find themselves working long hours, which in return can increase stress levels.
Hopefully, the following gifts for entrepreneurs will provide a welcome distraction from the pressures of running a company.
27. Time Management Books For Entrepreneurs
If you ever hear them saying they don't have enough time or they spend long hours in the office, you can buy them a time management book that might help them cut the hours they're working.
Some excellent time management books to consider are:
---
28. Yoga Classes For Business Owners
Yoga is an excellent way to destress because it helps you to be conscious of your breathing, which in return takes away other active thoughts that may be causing you stress.
You can buy yoga books and even watch free videos online; however, if you want to purchase a course for your business friend to follow, you can take a look at the 15 minutes x 15 Days Yoga Stress Relief course on Udemy.
It costs less than $50 for lifetime access and features over 4 hours of video and added resources.
---
29. Spa Retreat To Eliminate Business Stress
Sometimes we all need a massage or a chill in the hot tub — it's a great way to wind down from stressful situations at work.
Booking a spa retreat as a gift for an overworked entrepreneur is a fantastic idea, and pricing typically starts from around $200.
Below are a few standout spas to consider:
For more spa retreats, read this 50 best wellness retreats article.
---
30. Short Break
Booking a short vacation is another fantastic gift idea that can help them relax and destress. For example, you could book a short trip to a famous city, or bask in the sun on a sandy beach.
Pricing varies depending on location and duration, but you can get good deals using websites like Expedia.
---
31. Headspace App
Headspace is an app that gives you meditation and mindfulness tools to help you relax, destress, and become overall a happier person.
The app is proven to reduce stress by 14%. In addition, it helps to quiet your mind, help you sleep better, and improve your focus — all things that will benefit an entrepreneur.
You can buy the app for a friend, family member, or partner for less than $6 per month. There's even a free trial, so you can check it out yourself to see if it's as good as people say.
Summing Up The Best Gifts For Entrepreneurs
You now have 31 gifts for entrepreneurs to choose from, ranging from health apps to seminar tickets.
All of them will benefit a business owner in some way or another, and they come in a range of budgets that should suit everyone. Happy gifting!